sat18sep12:00 pmsat1:15 pmGlobal Coherence Pulse - September 18thA New Era of Peace12:00 pm - 1:15 pm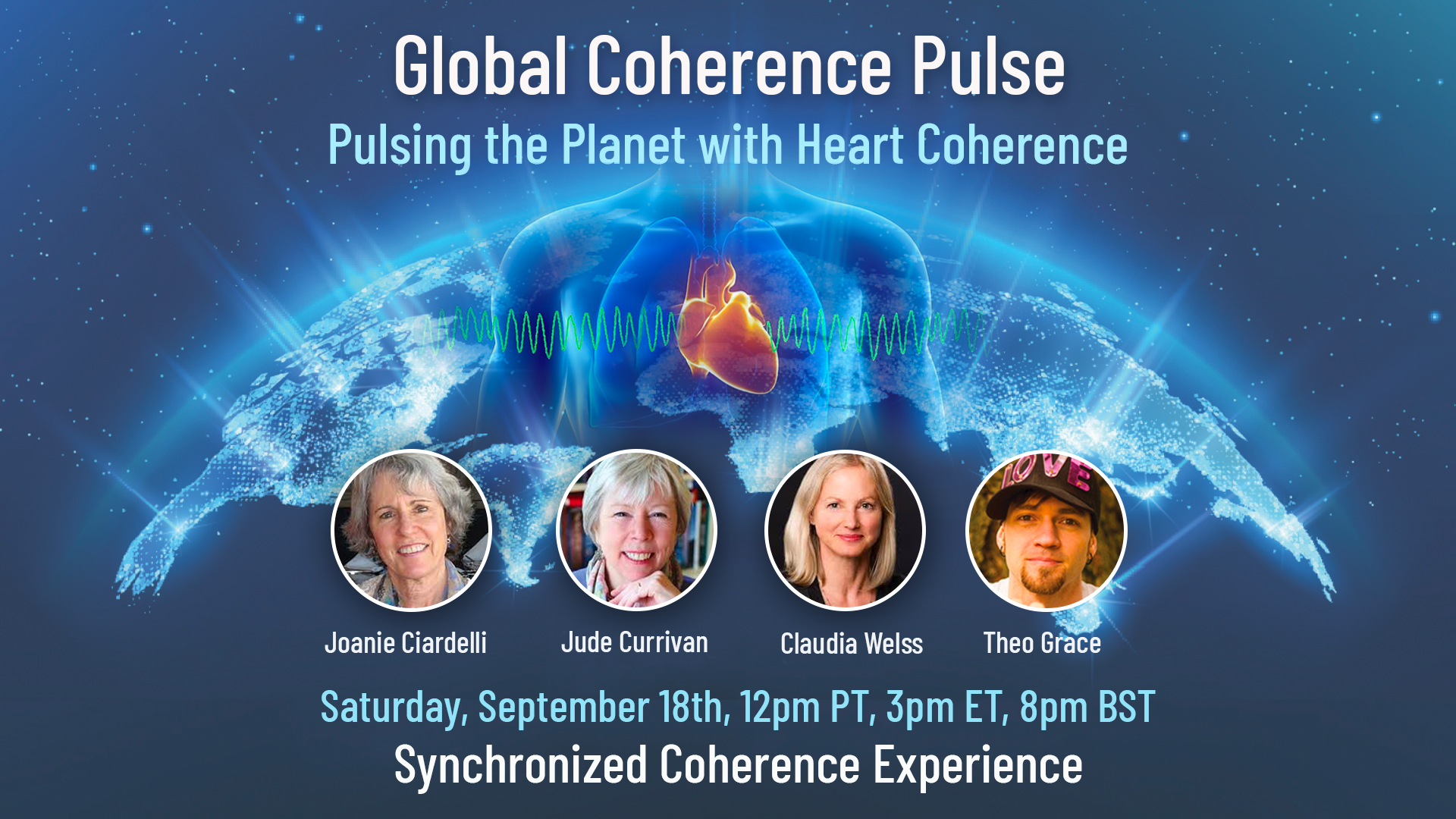 Event Details

12pm PDT, 3pm EDT, 8pm BST

Join us for our September Pulse!
Theme: A New Era of Peace
Pulse Guides: Joanie Ciardelli, Jude Currivan, Claudia Welss & Theo Grace

This special Pulse and PeaceWave aligns with the 11 Days of Global Unity, the 40th year anniversary of the United Nations International Day of Peace, the Culture of Peace Initiative, Ekam World Peace Festival and other global peace events being celebrated around the world.

In recent years a new science is emerging that transcends the illusion of separation. Its unifying wholeworld-view narrative can help heal our hearts and minds with a re-membering to which we have all-ways belonged; to ourselves, each other, our planetary home Gaia and the entire Cosmos.

We are microcosmic co-creators with the evolutionary impulse of our entire Universe and can become co-partners with that impulse embodied in our planetary home, Gaia.

During this Pulse and PeaceWave, Joanie Ciardelli will share a brief 40-year history of the International Day of Peace, Culture of Peace Initative and its steward, Pathway to Peace, and Jude Currivan will guide us in a Universal Heart Meditation attuning us with the evolutionary impulse and pulse its highest expression and purpose through ourselves and our planetary Gaiafield.

Add your Heart to the Pulse – Your Participation Matters!
Time

(Saturday) 12:00 pm - 1:15 pm PDT