World Unity Week
sat20junAll Daysat27World Unity Week(All Day)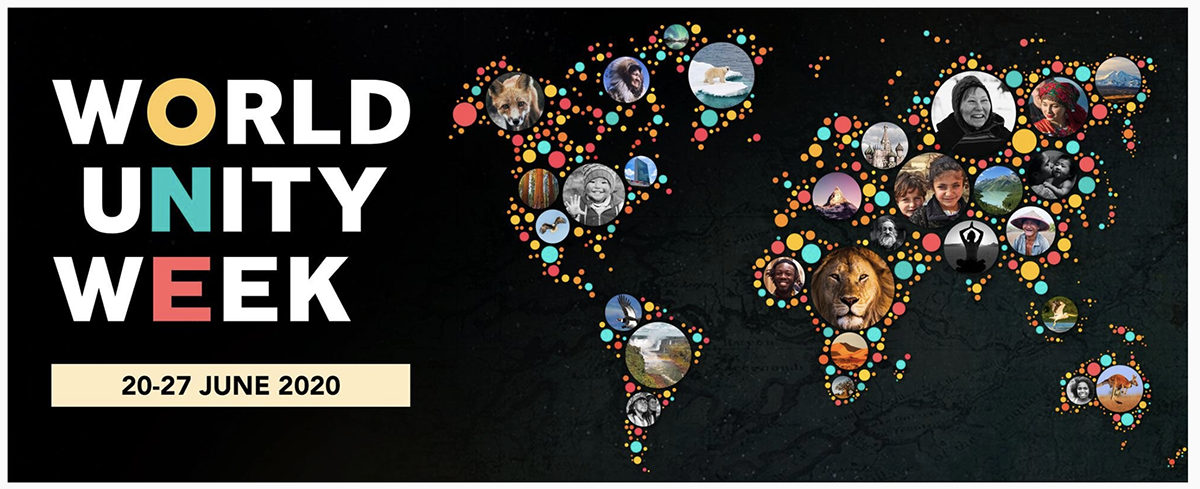 Event Details

It is Love that is getting us through this current pandemic. Love for our fellow human beings and a remembering of our love for our Mother Earth and all her children. In response, flora and fauna are showing us the resilience of life and the possibilities of regeneration – for a healthy planetary home where human beings steward and nurture its resources and abundance.

Such love also lies at the heart of a growing and collective perception of the inter-connectedness and innate Unity of all of us and the whole world.

World UNITY Week is a constellation of events, gatherings, broadcasts and performances, including;

June 20: A celebration of the mid-year solstice. This day will honor indigenous voices all around the world, as well as Global Days of Unity and finish with a Gaia Dance Party.

June 21: A celebration of the U.N. International Day of Yoga, the launch of Purpose Earth

June 22-26: Open Space Sessions on all the themes, designed to connect and empower hundreds of groups around the world.

June 24: Wednesday Water Day – water as the theme and focus all through the day.

June 25/26: The 20th Anniversary celebration of the United Religions Initiative will highlight interfaith harmony as a worldwide blessing for peace.

June 26/27th: We will join the United Nations in celebrating the 75th Anniversary celebration of the signing of the UN Charter (Signed June 26, 1945).

As co-conveners of World Unity Week we will be offering our own co-created online 8-day adventure so stay tuned as more details follow!
Time

june 20 (Saturday) - 27 (Saturday)